New! Podcast: Live on the scene
In our Live on the scene podcast we'll talk about and with the artists, the professionals and everything in between. Their experiences, future plans and everything that deserves to be heard.
Listen
BUY YOUR TICKETS SAFELY
Our ticket sale runs through Baroeg, who coöperates with Stager. Official tickets for Submit Fest events are only sold by Stager via Baroeg. Purchase your tickets only via Baroeg or via our Submit Fest website to make sure they're valid. You can find Stager's Privacy Policy here.
DEADLY CIRCUS FIRE (TGIF!)
Win a custom & signed Deadly Circus Fire Guitar
Deadly Circus Fire just recently had this awesome guitar custom made by Vinyl Guitars. To celebrate their first show after the pandemic the return of Adam to DCF, the release of Extinction and the return of the band to Rotterdam, they've decided to do a give away, specially for Submit Fest!
Which means that if you buy (or already have bought) a Friday or a Combiticket for Submit Fest 2023, you'll automatically have a chance to win the guitar! Deadly Circus Fire will chose the winner after their show on Friday May 19th and sign the guitar.
Terms & Conditions
Lockdown? Curated Playlist Series!
Since Submit Fest was rescheduled numerous times and we were all in a form of lockdown. We thought at that time: might as well enjoy some music and support artists while we're at it! Enjoy this series with different playlists from then curated by different people from our Submit Fest Fam!
About SUBMIT Fest
Submit Fest is the indoor festival with thé best up and coming and breaking through metal acts from the local, national and international scene. This edition focuses on metalcore and progressive metal. This festival is organized by ladies from Rotterdam who are collaborating with venue Baroeg. Submit believes in the strength of the Dutch metal scene and the talent of the new generations.

Submit – supporting the scene together
Read More
SUBMIT Fest Presents
Check out our Submit Fest presents shows and other activities
Submit Fest presents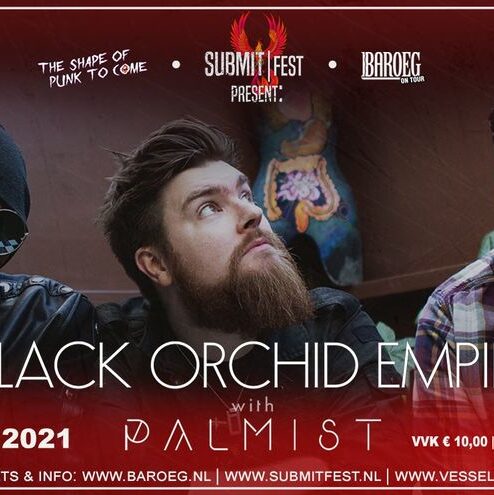 Past events
Check out our past events and shows
Past events (soon)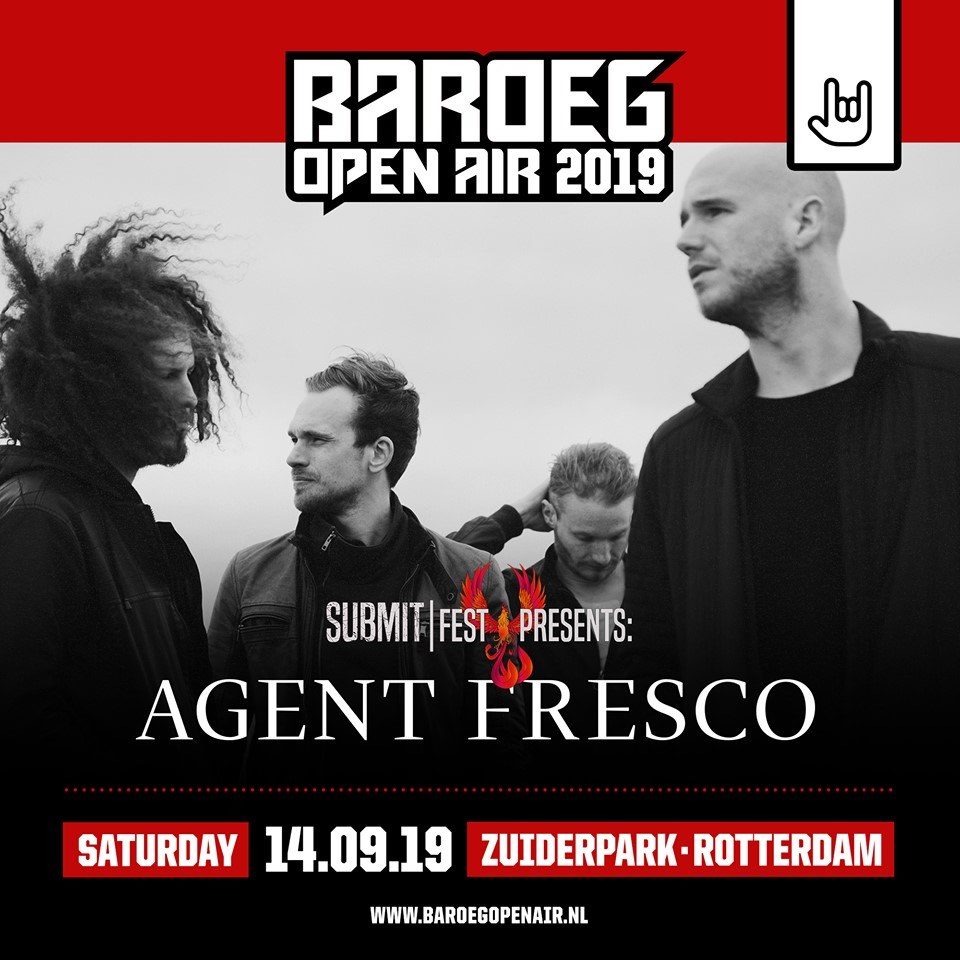 Photo's
Check out our favourite moments
Photo's (soon)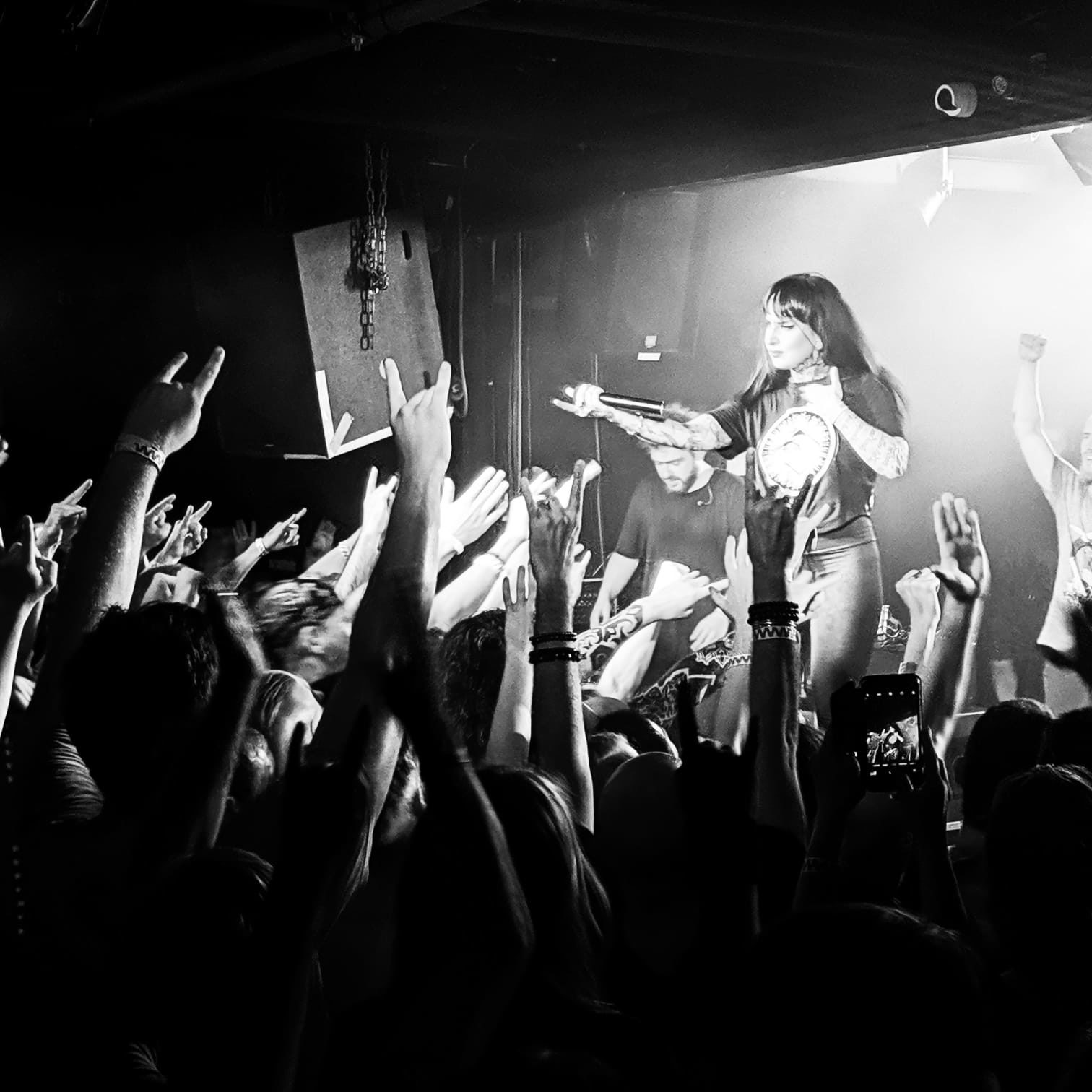 BAND APPLICATIONS
Applications can be sent to [info]@[submitfest].[nl]
Please make sure to include the following:
♥ Subject
Band application, name band – event, year (if you apply for the band contest please include this)
♥ Contact person
Name and contact information
♥ Description of the band
Short but sweet!
♥ Social Media link
♥ Facebook required
♥ Music Please provide a link to an album, EP or video. This may be from a live performance as well. Preferably a minimum of three own songs in the repertoire.
♥ Files
If you're sending files in a link make sure to name them as follows: band name, title, date (DD-MM-YY)
Large files such as hi-res photographs, press kit files attached to your e-mail won't be downloaded unless requested.

Please consider if your band suits the line-up beforehand to prevent disappointment.

Response Regular
All applications are handled one by one and take time. We'll contact you when interested. Haven't received a response yet? We might not have a suitable option for you (yet) but we always hold on to information of the applications with your approval.

Band Contest
All bands competing in the band contest receive a response on the set date. The band contest is only for Dutch bands.
PRESS INQUIRIES
Are you a journalist or photographer and looking for accreditation? Requests can be sent to [info]@[submitfest].[nl]. Please make sure to include the following:
♥ Subject
Press accreditation, name, company – event, year.
♥ Personal details
Name, contact information and amount of people
♥ Company details
Please provide the name, contact information, short description, including type (webzine, print, etc), country of origin and coverage.